New York, Central Park
- dla tego ciekawego miejsca ostatnio przygotowaliśmy koncepcję projektową. Tym razem TOP 50, międzynarodowy konkurs.
Dream team: Angelika Kitlas, Maciej Witkowski, Jan Sikora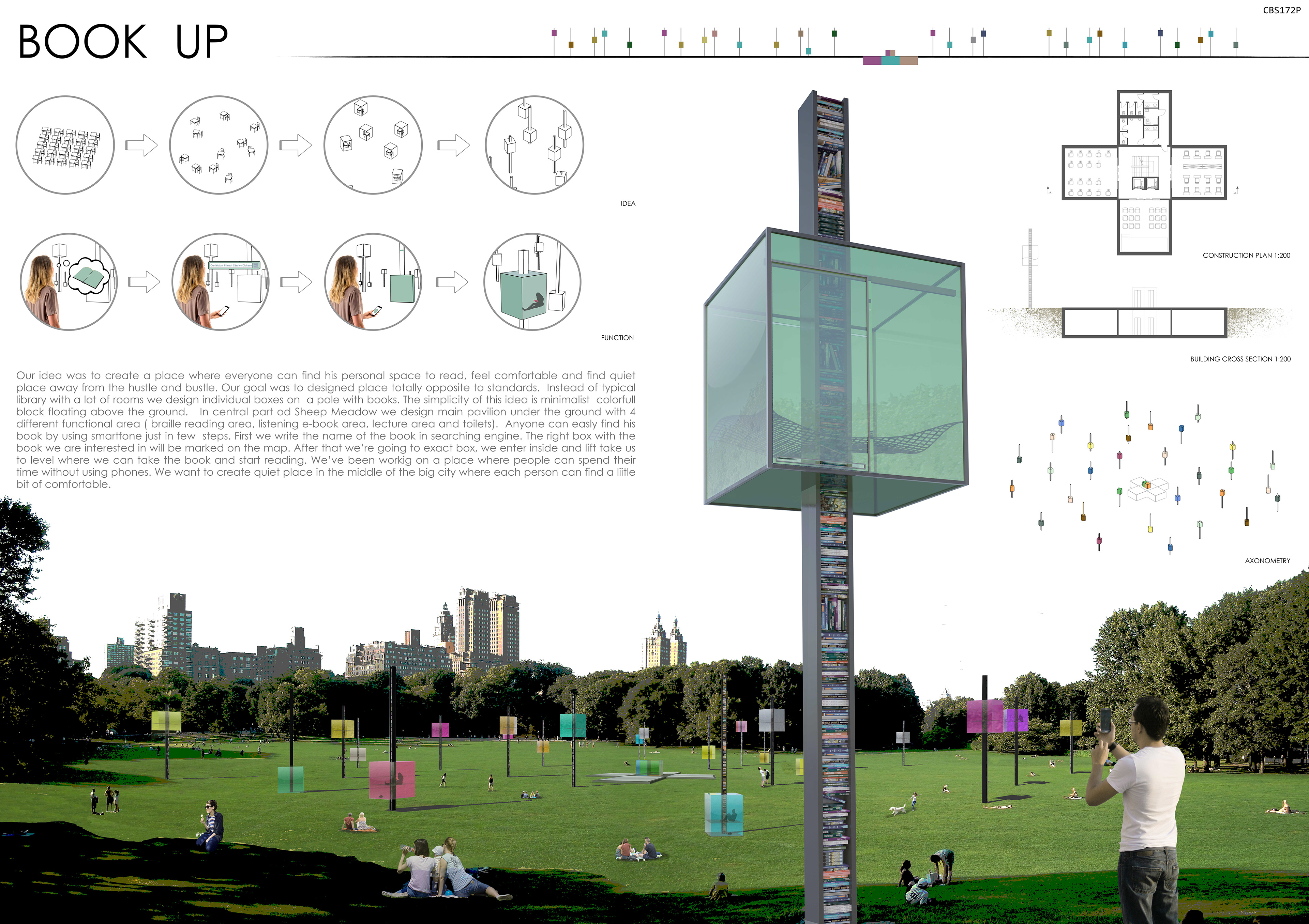 Our idea was to create a place where everyone can find his personal space to read, feel comfortable and find quiet place away from the hustle and bustle. Our goal was to designed place totally opposite to standards. Instead of typical library with a lot of rooms we design individual boxes on a pole with books. The simplicity of this idea is minimalist colorfull block floating above the ground. In central part od Sheep Meadow we design main pavilion under the ground with 4 different functional area ( braille reading area, listening e-book area, lecture area and toilets). Anyone can easly find his book by using smartfone just in few steps. First we write the name of the book in searching engine. The right box with the book we are interested in will be marked on the map. After that we're going to exact box, we enter inside and lift take us to level where we can take the book and start reading. We've been workig on a place where people can spend their time without using phones. We want to create quiet place in the middle of the big city where each person can find a liitle bit of comfortable zone o read his favourity book. Because of that people will visit this place with pleasure.